A good sound system for a stadium is a must these days. This also applies to amateur sports clubs. 
Yet most sports clubs still use those old-fashioned 100 volt horns. The ones that sound so nasal you know? Like listening to a very old-fashioned newsreel. 
That these horns go loud is a fact. And when they are positioned properly, the sound can be heard everywhere too. But the sound quality leaves much to be desired and, moreover, these speakers often cause a nuisance because they carry the sound unnecessarily far.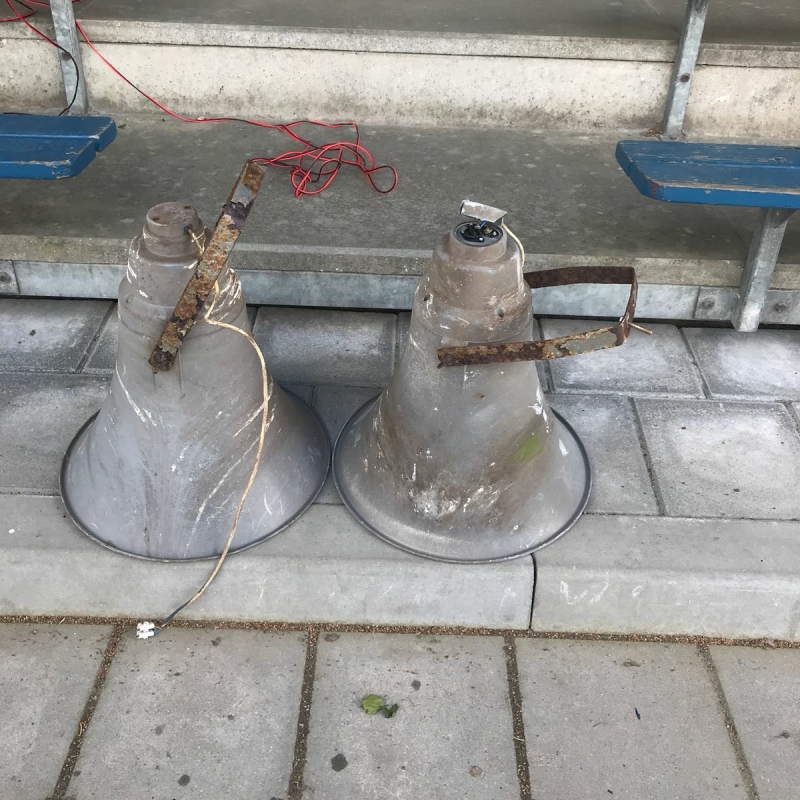 An example of an old fashioned 100 Volt stadium sound system
Do you ever get complaints from the village or neighborhood? 
These types of horns are often connected to audio equipment that is just as old-fashioned as the horns themselves. Equipment with too many buttons and sliders. Over the years often expanded with new peripherals to add new functionality. 
In practice we also see that too many buttons and faders have been used. 
All these things do not contribute to a pleasant sound experience on the field.
And this is precisely where our mission lies.
Mission Sport Speaker Europe
Europe counts tens of thousands of amateur footballers. Footballers who, as little boys or girls, all had a dream of becoming a professional footballer. Who have all experienced the powerful feeling of entering a stadium with their father or mother for the first time in their lives.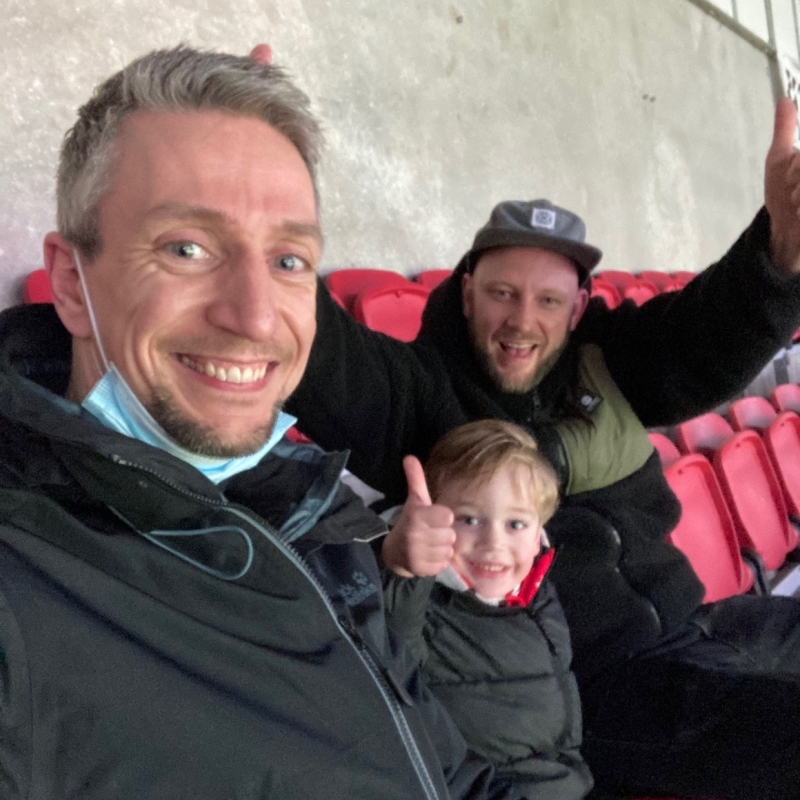 On the 9th of February I visited the Johan Cruijff Arena for the first time with my son of 4 years old. I will never forget the smile on his face.
We all know what that feels like. 
Sport Speaker Europe's mission is to bring that feeling back to the amateur sports fields. The feeling of being surrounded by the music and getting goosebumps when you walk onto the field as a player. 
That you are swept up as a supporter.
That you feel the tension as a player. 
And that goals are celebrated!
Learn more about the background of our philosophy? Check our About Us page. 
How to buy a stadium sound system for your club
As a sports club, you might only invest in a new stadium sound system once every 30 years. So it's not an everyday occurrence.
And every sports club has a limited budget. And if there is a budget at all, it can be spent in different ways.
It is therefore important that you, as a sports club, know what you are getting into once you have decided to buy a new outdoor sound system for your sports field.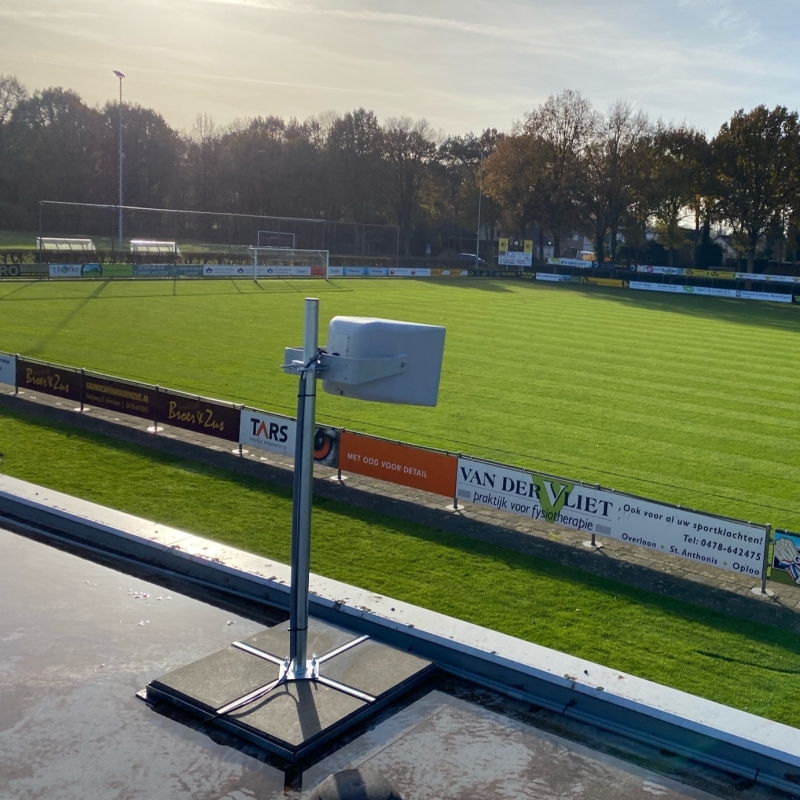 A modern stadium audio system for amateur sports club
Learn about your options
There are quite a few options. 
But not all options sound good, are future-proof or durable. 
In an online Training Session I will explain what to look out for when buying a new stadium sound system for your club. 
It will give you the necessary knowledge when picking the right supplier. And you are immediately aware of the price ranges as well as the differences in quality that are available. 
Join for free
The Training Session takes only one hour. And after this hour you can start negotiating with your potential suppliers. 
Participation is free.
And you can register for the next training via this link.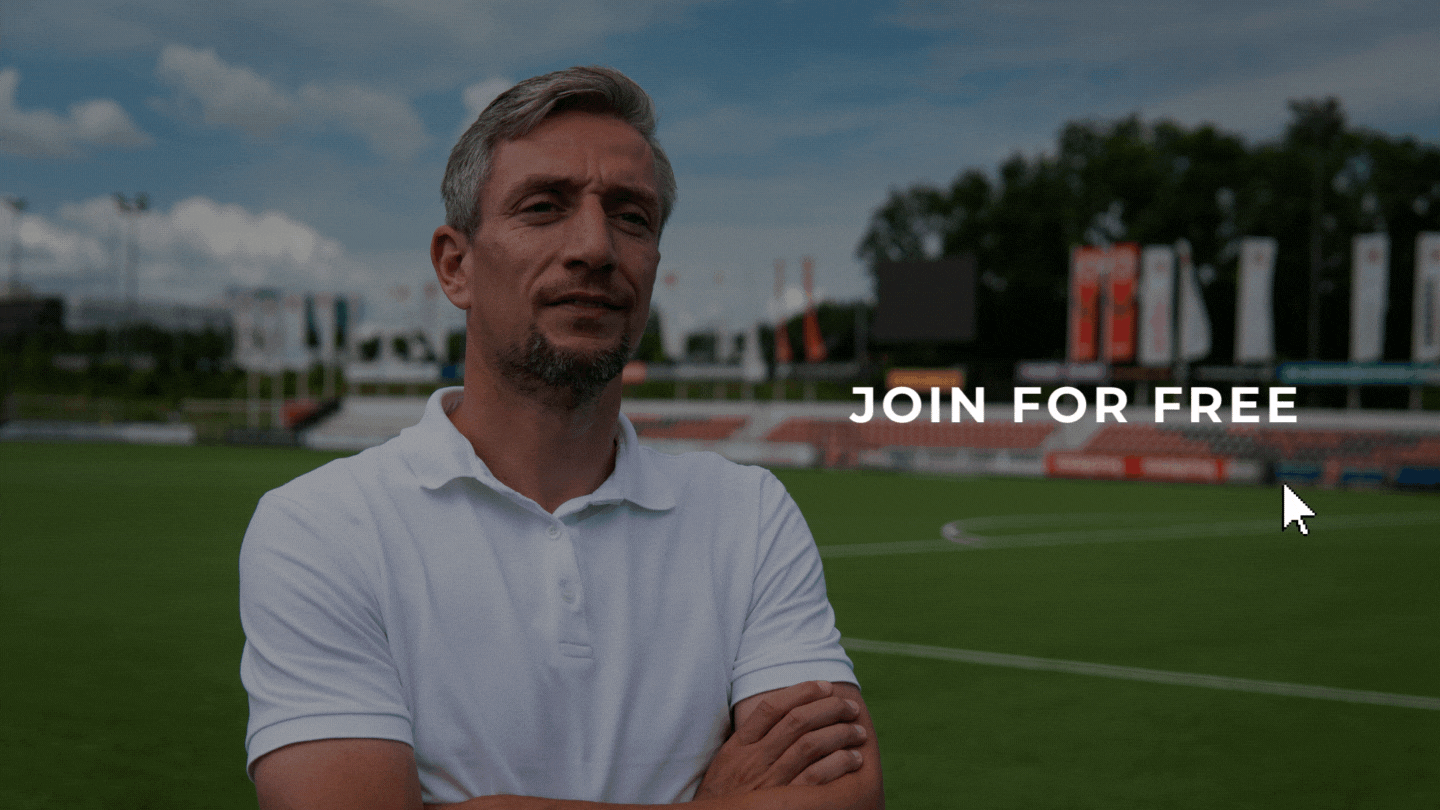 I would love to see you there! 
So that together we can ensure that sport can be experienced even more intensively.
Also on the amateur sports fields.
Just like I have experienced in the past.
See you soon!